FOLLOW YOUR PATIENTS DURING TREATMENT AND COMMUNICATE DIRECTLY WITH THEM
  FOLLOW HOW THE TREATMENT PROGRESSES IN REAL TIME
  SEND MESSAGES DIRECTLY TO THE PATIENT
  INCLUDED IN THE TREATMENT WITH ALL OUR ALARMS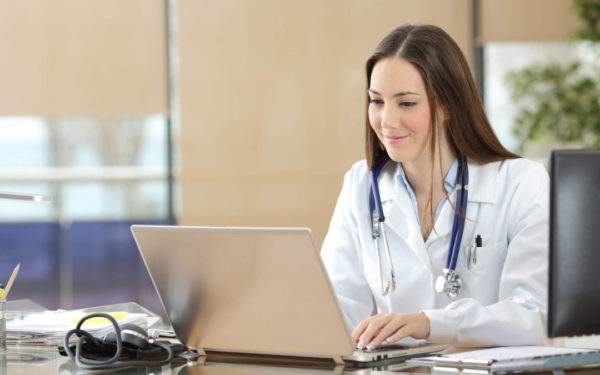 It has been perfect to follow the patients through the treatment in the calendar view. The feedback will be much better and more efficient.
– Birgitta
It is very valuable to be able to send a message from the Dry Guardians Portal that appears in the DryGuardians App and thus the patient.
– Maria
The DryGuardians Portal shows directly how the patients are doing, which gives me a quick overview of how the treatment is progressing.
– Jens
OUR SERVICE IS DEVELOPED IN COLLABORATION WITH SWEDISH EXPERTISE WITHIN ENURES
The service is designed to be able to follow how the patients are doing in real time during the treatment. You can also message the patients shown in the DryGuardians App and get a basic analysis of whether the treatment is working for them. The service is included with all patients treated with our bedwetting alarms. DryGuardians and our bedwetting service have been developed in a larger project together with Swedish healthcare and leading researchers, doctors and nurses in enuresis.
1. LOG INTO OUR PORTAL
Contact us and we will add your hospital to our portal. In the portal, you can follow all your patients who use our bedwetting alarms with the DryGuardians App.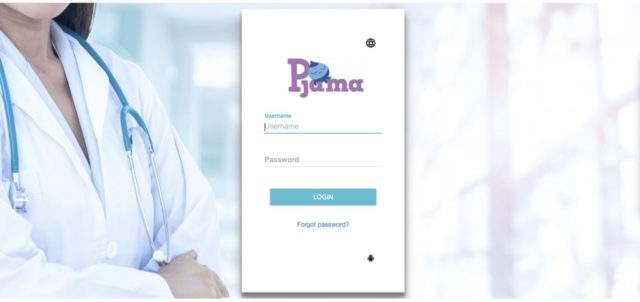 2. Overview of patients
Get an overview of the patients who are being treated at your clinic.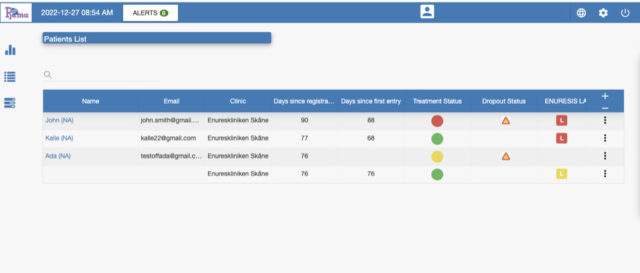 3. Follow the treatment on a daily basis in real time
With our calendar view, you can follow the patients success during the treatment in real time. As soon as the patient has registered how the treatment has been one night, you can see it directly in the portal.

4. SEND MESSAGES TO THE PATIENTS
Send messages to patients from the portal. Message is displayed in the DryGuardians App with the patient.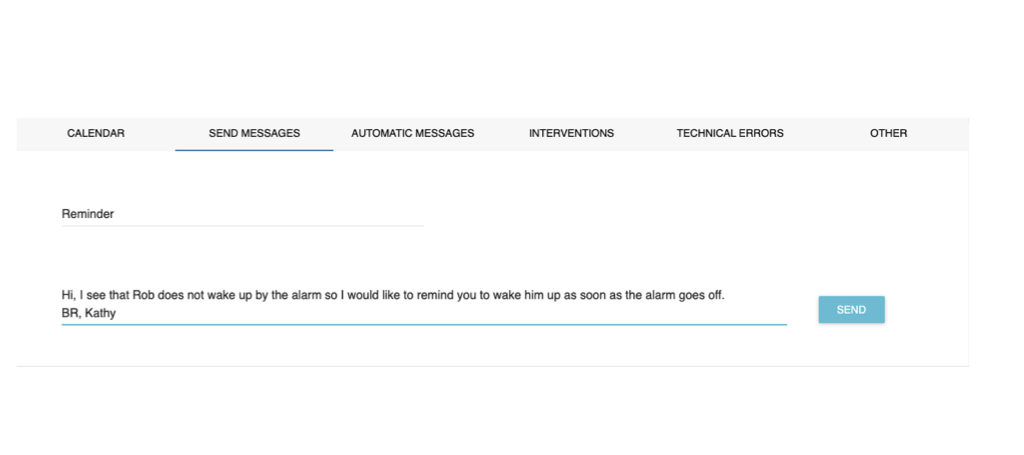 5. ANALYSIS OF THE TREATMENT
All information from the patient is analyzed and based on this data we send personalized advice and tips to the patient daily to help with motivation and to make the treatment as successful as possible. The portal also displays an analysis that predicts how the treatment will go.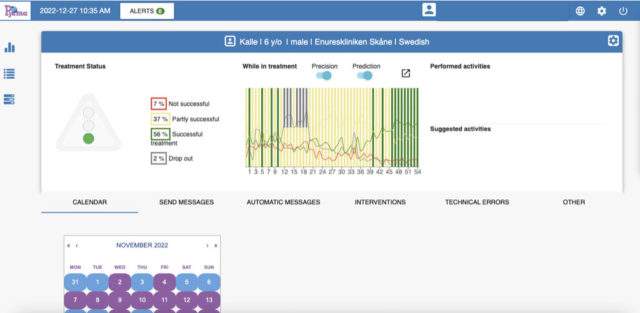 Contact us to use the DryGuardians portal
PJAMA INVOLVED IN RESEARCH!
PROJECT WITH SWEDISH HEALTHCARE
DryGuardians and our digital bedwetting clinic has been developed in a larger project together with Swedish healthcare and leading researchers, doctors and nurses. The project looks to optimize bedwetting treatment and to find new predictors of which type of treatment is most beneficial for the treatment of enuresis (bedwetting).
There are currently 25 hospitals around Sweden that treat patients using DryGuardian´s bedwetting service.